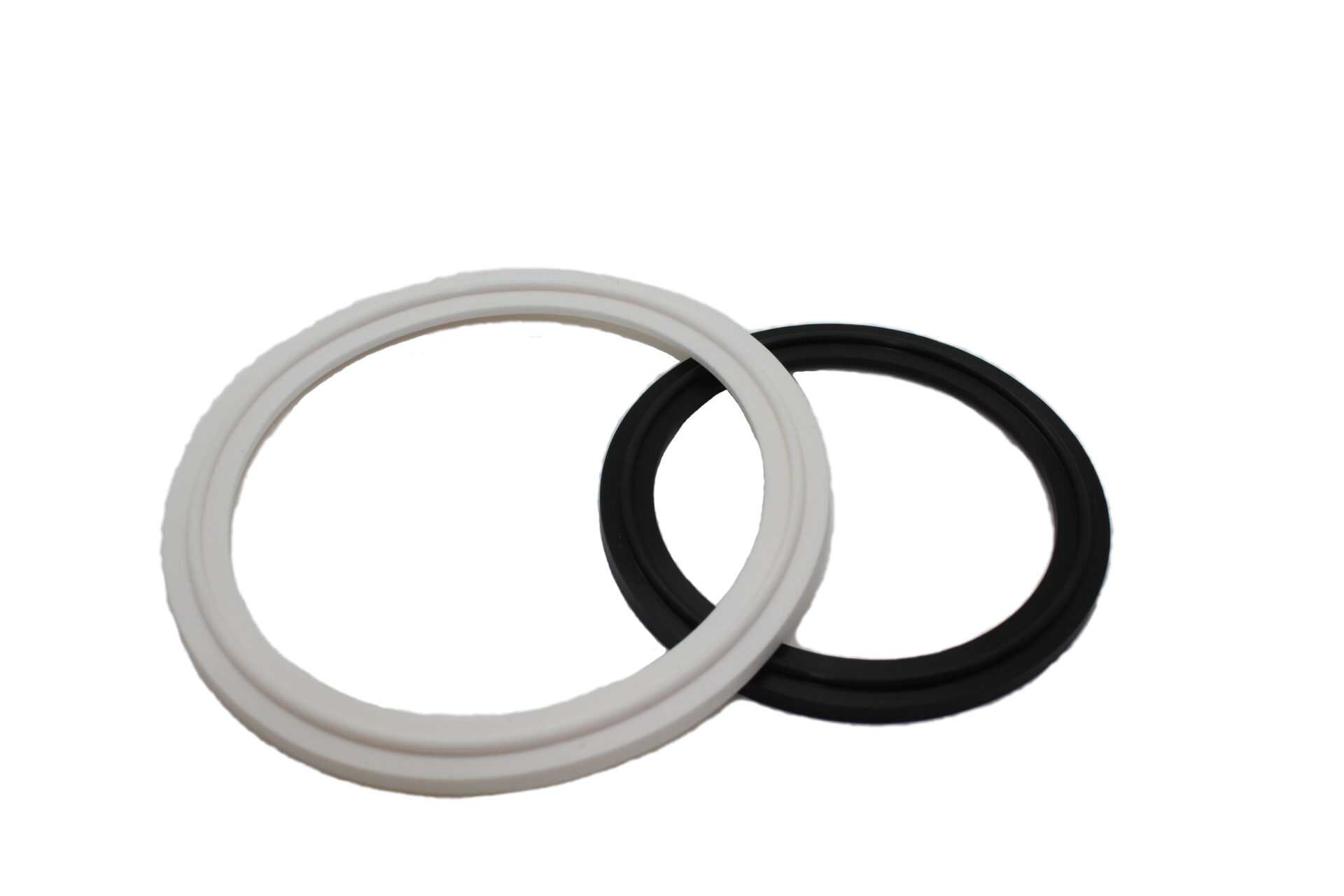 What are FFKMs
FFKM is the ASTM D1418 designation for perfluorinated elastomers which are copolymers of TFE (tetrafluoroethylene) and PFVE (perfluoroalkyl vinyl ether) with a cure site monomer for crosslinking. Due to its fully fluorinated backbone, FFKM has the highest level of chemical and thermal resistance of all rubber materials, therefore it is primarily used in the most critical applications.
Applications include
Aerospace
Semiconductor
TFT
Automotive
Chemical Processing
Oil and Gas
Pharmaceutical
Food and Beverage
Cure Systems
There are multiple cure systems that crosslink FFKM polymers. Each has its own advantage and limitation that should be assessed prior to use. Selecting the right cure/polymer combination is then important to ensure optimal sealing performance and service life. If you have special sealing needs for extreme external environments, don't hesitate to get in touch with us to explore the possibilities of FFKM solutions.
Green Value's advantage
All FFKM parts are proudly made in USA
A large tooling inventory (AS-568 and metric)
Superb workmanship (ISO 3601-3 Grade S and above)
Available in O-rings, custom molded shapes, and metal-to-rubber bonded parts
Why use FFKM?
In the early days, FFKM was almost exclusively used in Aerospace and Oil & Gas applications where seals were exposed to high temperature, fuels, corrosive lubricants, etc. But it is now widely used because:
applications are becoming harsher
FFKM can potentially decrease Cost of Ownership. (Please check the chart below.)
When faced with applications that are harsh but not too extreme, user can either call for FFKM or lower performing materials, such as FKM. The latter is often preferred by their buyer, but the purchase is actually made at the expense of much shorter service life and subsequent repairs. Scheduled maintenance needed to replace degrading seal incurs labor and lost production during downtime. These cumulative costs would eventually justify the use of FFKM, despite the higher piece price.
FFKM's advantage to improve MTBM (Mean Time Between Maintenance) and COO (Cost of Ownership) should be taken into account when evaluating seal application and purchase.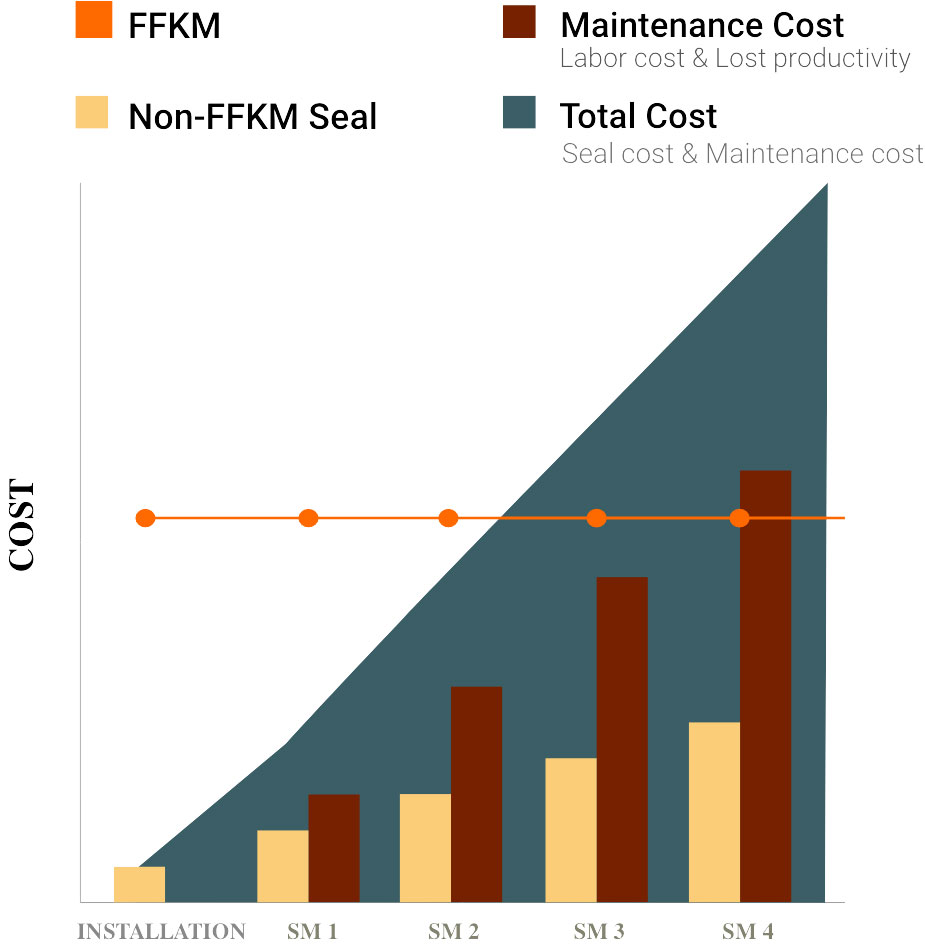 Ask for a quote: O-rings, Custom molded shapes, Metal-to-rubber bonded parts, FFKMs